CHILDREN & TEEN PROGRAMS: FALL SCHEDULE (click on the squirrel for a PDF)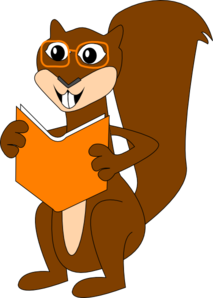 ***News from the Children's Department - August 2015*** (click for PDF)
2015 SUMMER READING PROGRAM
CHECK OUT OUR EXCITING SCHEDULE OF FUN EVENTS!
(Click on each heading for a detailed PDF flyer)
Children's Department:
Our Mission:
The Children's Department and its staff are dedicated to helping children foster a love of reading that will last them a lifetime. Knowledgeable staff members are always available to help in the selection of books whether they are for pleasure, for information or for school projects.
Contact Us:
Phone: 860-793-1450
Monday through Thursday 10 a.m. - 8 p.m.
Friday and Saturday 10 a.m. - 5 p.m.
(Closed Saturdays in July and August.)
Open Sundays, 1-5 pm, January through April